In the past few years, smartphones have reached almost every house around the globe, booming the industry of mobile app development. From taking a doctor's appointment to booking a table in a restaurant, everything has become as easy as clicking a button on the touch screen of a mobile phone.
And, when mobile phones ease our routine hustles to this level, who would not look for a mobile application for anything and everything.
Mobile Apps – Today's Business Success Mantra
Today, mobile applications have become a must-have for businesses to increase their reach and achieve their desired success. With each day's increasing dependability of users on smartphones, the mobile application development industry is gaining popularity among all – from established businesses to newbies.
Here is a list of some business-beneficial reasons why you should invest in mobile application development in 2021.
Returns on Investment made on Mobile Apps
There is no denying that these days mobiles occupy their owner's hands almost always. And, if not less, at least a decade times, they unlock it and randomly go through the applications parked on screen.

Hence, if your business application is present on the screen of this magic device, the user will consciously or unconsciously cross it several times a day.
And, what can be a better way than this to imprint your existence in your customer's minds and remind them about your business every now and then, without being cheesy or sounding needy. This is the reason why most businesses now direct their customers to their mobile applications for making purchases.
Unlike retail stores, mobile applications do not mandate shopping between some specific time slot or on some particular days in a week. It allows you to shop anytime from anywhere you want. These 24*7 accessible mobile applications ease your life by making shopping a work of one click on your mobile phone's touch screen.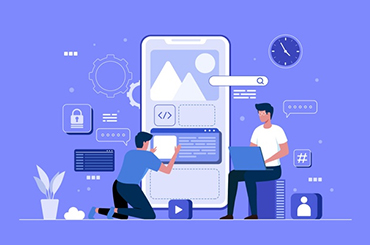 In the past few years, mobile applications have revolutionized online payment methods greatly, reaching a level where online transactions are free from identity thefts and card misuses. Most of the mobile apps now use NFC and QR code-based payment options, which eliminates the need to fill in the details of your debit/credit cards.
The secure payment options offered by your mobile application help your business in gaining the trust of your existing as well as potential customers.
The GPS feature of smartphones allows mobile applications to keep track of the locations of their customers. This information can be effectively used to personalize your users' experience with your services.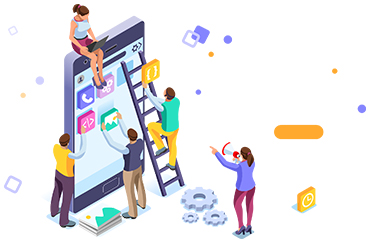 A mobile application gives you opportunities to earn beyond your business, allowing you to advertise other's businesses on your app. These advertisements can be placed in the form of banners or video clips, which are carefully located at places that do not affect the performance or navigation of the application.
Unlike earlier, mobile applications are no more confined to only big brands. The demand for mobile apps has dramatically gone up, making them an easily affordable platform for all levels of businesses. A mobile application brings customer trust, increased sales, and extended reach to your business.
Infoneo Technologies Pvt. Ltd. is known in and out the boundaries of the nation for its impeccable mobile application development services. The company houses experienced iOS mobile app and Android mobile app developers who give your business an impactful digital appearance and your customers an amazing experience.
So, what are you waiting for? Hurry up! And bring your business to the fingers of your customers!
Click here to request a budget-friendly quotation from Infoneo Technologies for developing an innovative and reliable mobile application for your business.